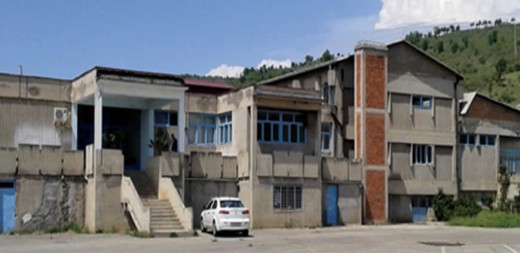 We are a company for production of Tubular Electric Heaters, and are the only factory in Macedonia of its type that we have a full and complete production process of electric heaters.
We have quality equipment to produce electric tubular heaters by world-renowned Swedish producer - KANTHAL, with an annual production capacity of over 220,000pieces of different heaters.
This equipment combined with our highly qualified staff and vast 25 years of experience in this field of work contributed to our products are characterized by top quality, in line with our main motto of our engine development:
- QUALITY AND COMPETITIVENESS
We produce tubular heaters, cartridge heaters, band heaters, ceramic heaters, galvanic heaters and other different heating elements per special requirements.
Tubular heaters are made of high quality stainless steel tubes with two variants of the final diameter of the heater which can be Ø 6,5mm and Ø 8,5mm., And the length of the heater in a developed form can range from 100mm. to 5000 mm., and then shaped into various shapes and thousands of types of heaters.
As a huge assortment of heaters are the products of our production is used in a variety of areas - media work (air, water, oils, acids, various fluids, etc.), but mostly would put them in three categories:
HEATERS FOR HOUSEHOLD APPLIANCES
HEATERS FOR CATERING EQUIPMENT AND BAKERY
HEATERS FOR INDUSTRY AND SPECIAL APPLICATION
Our priority is our customer as soon as possible get the best quality tailored solution, which means that our production is flexible and oriented to all standard while and everyone has a specific consumer demand. Enough to provide us a drawing, sample, or your idea of what you need and our professional team will prepare adequate finished product, the best for your needs.
For everything you need from any electric heaters, please contact us, gladly we are at your disposal.
Sincerely,
"Elektrogrejaci –MIS-H"- dooel
Viktor Gicov